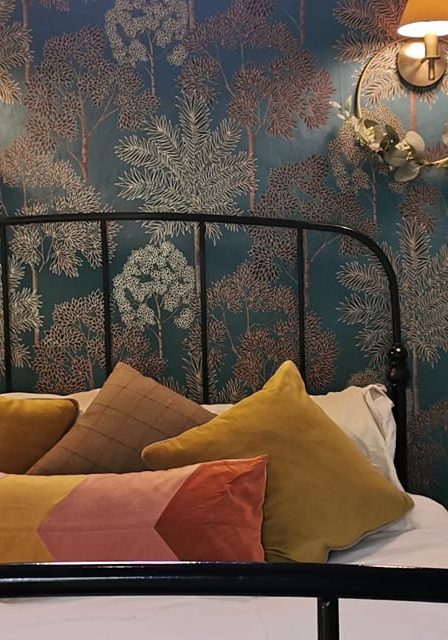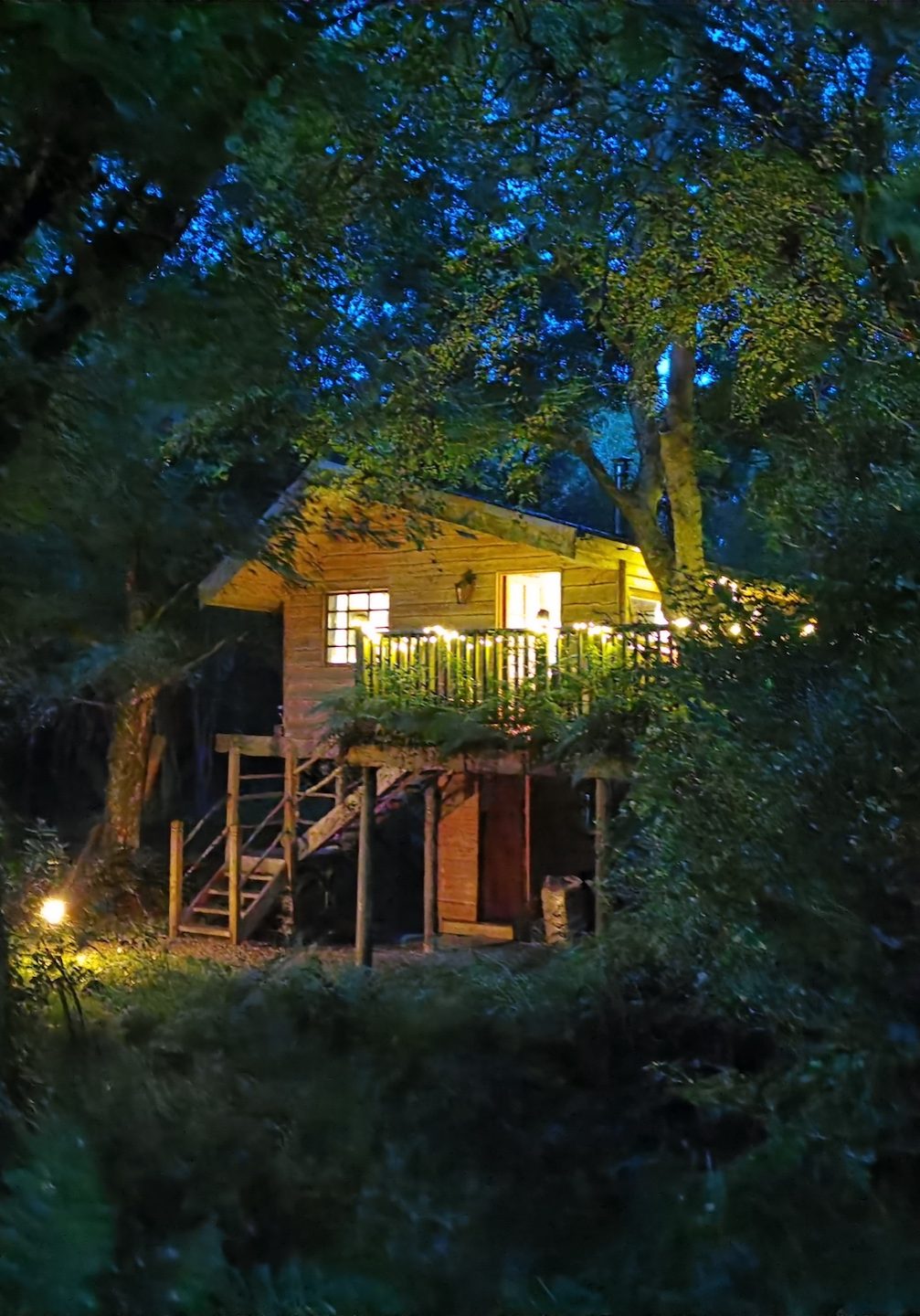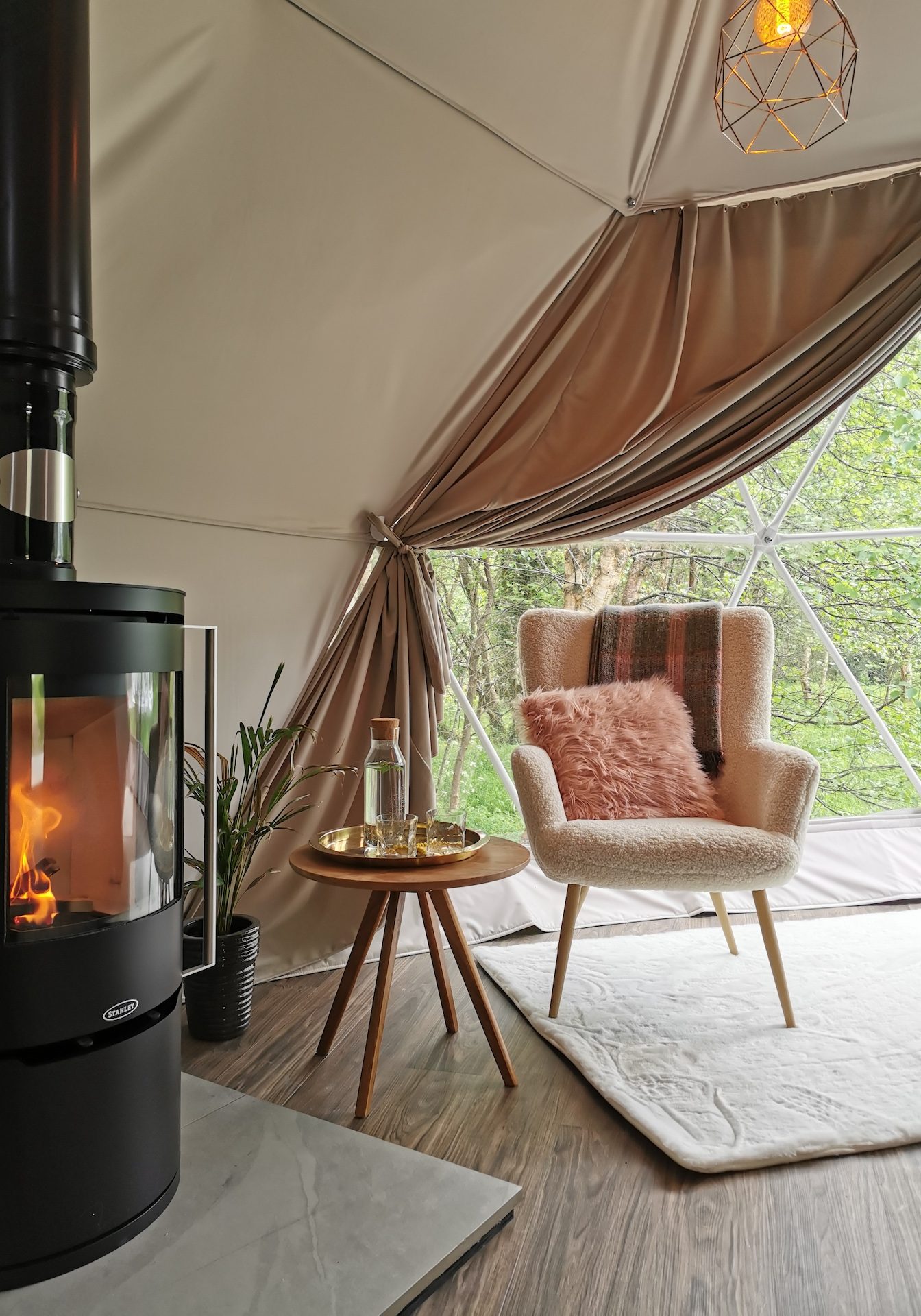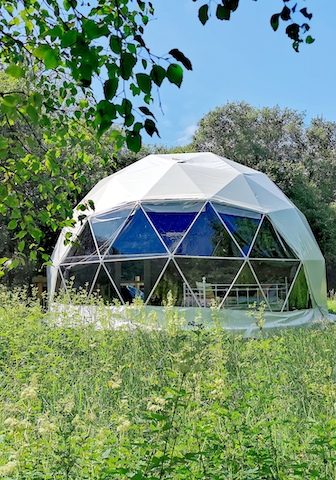 Get ready to relax and unwind in our Adult only resort!
Teapot Lane is an Adult only resort.
Our Forest Domes have beautiful modern glass wood burning stoves and a giant superking bed, the ultimate luxury. This is the perfect place to relax and unwind.  Our beautiful Treehouse is a dream come true, I mean who wouldn't want to get away from it all in your own woodland hideaway?  With just three stunning Domes, One Treehouse a our lovely three bed Bluebell cottage (ideal for larger groups or those not keen on Glamping) all on our wooded 5 acres, it will never feel overcrowded.  First opened in June 2010 as one of the very first Irish Glamping sites, offering truly unique Glamping Breaks in Ireland.
Arthur the resident collie is a quiet fellow who loves a meet and greet and to help check you in. Our Free ranging Hens roaming around will keep you entertained and you can say hello to Finn a beautiful retired racehorse who lives with us enjoying the quiet life.
On the borders of Sligo, Leitrim & Donegal puts guests in a prime location to explore all three counties.  When you stay at Teapot Lane you can explore stunning sandy beaches.  Local hikes allow you to take in breathtaking vistas of the beautiful Darty mountains, including iconic Benbulben.
Glamping breaks are all about the experience.
Ideal for both girls breaks, Hen party groups  and couples alike.
Active Folks can enjoy activities like surfing, horse riding, hillwalking and of course enjoy amazing local food and cosy pubs.
If you haven't tried it yet what are you waiting for? Book your Glamping break at Teapot Lane. Treat yourself to a relaxing escape that is both unique and fun!